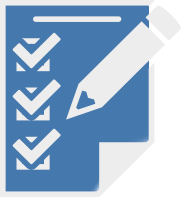 Take our 2-Minute
Janitorial Assessment Quiz – FREE!
This quick checklist will determine if your current janitorial situation is "up to snuff" … or downright dangerous. (It's funny, too. So if you need a chuckle today … do the quiz!)
What our customers are saying
Even cleaned delicate art fixtures on a tight schedule
"This project had an extremely tight schedule requiring timely construction clean-up and detailed unit cleaning. Service Point also carefully cleaned common areas with delicate art fixtures. I would recommend Service Point for janitorial services as they are a professional organization I would consider for future projects and found them to be a productive part of the team."
Astute Questions and Excellent Results
"Without exception, I have been impressed with their prompt, reliable and reasonable service. Their representative ensures the scope of work is clearly defined by asking astute questions and delivering excellent results on time."
Allen Murray
Project Manager
Holland Construction
Mike G. Johnson
President
Johnson Project Solutions, Inc.